PUBLIC NOTICE
2019 KELSO CHIP SEAL PROJECT
On September 3rd, 4th and 5th 2019, Cowlitz County Public Works, under contract with the City of Kelso will be chip sealing the streets marked in red on the attached map.   The work will begin at 6:30 a.m., and is expected to be completed by 5:00 p.m.
The work will create disruptions to the flow of traffic in this area.  Detours will be used to redirect traffic around or through the work area.  If you reside in or near the work area, every reasonable effort will be made to allow you access to your destination in a timely manner.  If at all possible, it is advised to avoid this area and use alternate travel routes to your destination.
The street must be completely clear of vehicles during this time.  Any vehicles not cleared will be subject to towing and impound at the owner's expense.  The cooperation of both local residents and the general public is greatly appreciated.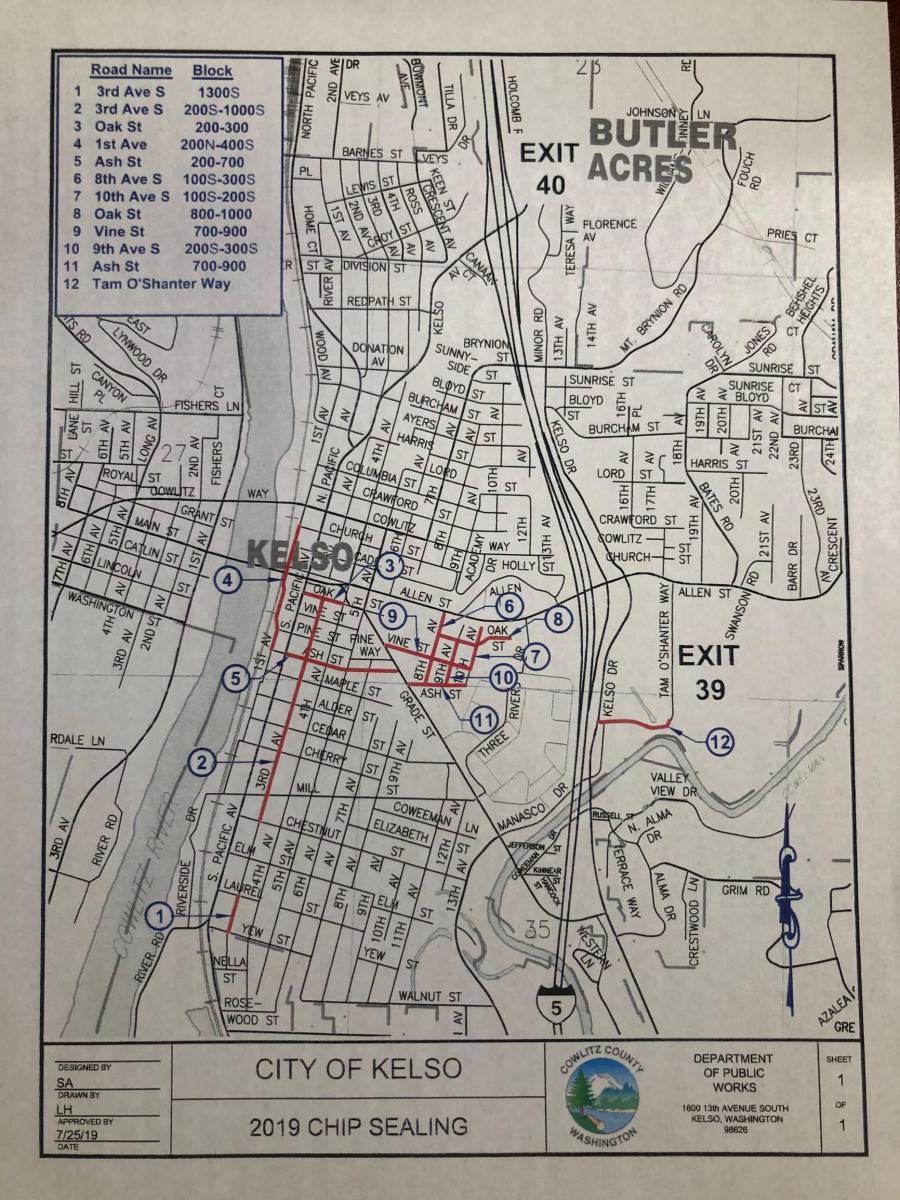 Expiration Date:
Friday, September 13, 2019